Staff, Moderator, Speaker, Past Staff
Yeshimabeit Milner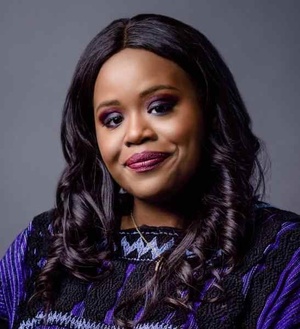 Founder & CEO
Yeshimabeit "Yeshi" Milner is the Founder & CEO of Data for Black Lives. She has worked since she was 17 as a movement builder, technologist and data scientist. She started Data for Black Lives because for too long she straddled the worlds of data and organizing and was determined to break down the silos to harness the power of data to make change in the lives of Black people. In five years Data for Black Lives has changed the conversation around big data & technology across the US and globally.
Yeshi has received much recognition for her work. She is an Echoing Green Fellow, an Ashoka Fellow and in 2019 became a Forbes Under 30 social entrepreneur. In 2020 she received a New York Times Good Tech Award for Data for Black Lives's COVID- 19 database, and in 2021 was awarded the John F. Kennedy New Frontier Award, which recognizes leaders under 40 who have made significant contributions to politics and public service.
If courageously leading a movement to reclaim data was not enough, Yeshi is an adventure seeker and recently bungee jumped 341 ft. from the Victoria Falls bridge.